Who we are: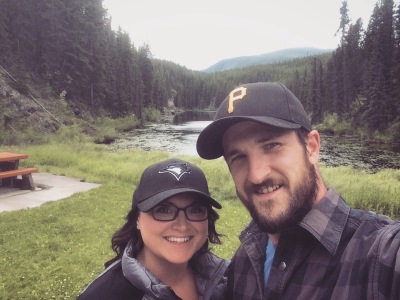 Nice to meet you, We are Warren & Kelsey
 
We really enjoying spending time outside or in the shop trying out new ideas and creating custom work to add to your home. We have two awesome dogs and a cat, we also enjoy spending time in the mountains and with our familiy just at home in the country. We love creating and exploring with new materials!

Thank you for visiting our website and we hope you enjoy it!

Make sure you check out our other social member pages for more pictures and detials of what we do!!!
​

History:


In 2014 Warren started his own custom construction company; Harmonic Woodwoorking. Warren have always enjoyed working with his hands and after working 12 years in the automotive industry as a licensed mechanic and service technician, he decided to pursue his real passion of woodworking and custom carpentry full time.
 
Our objective is to help people turn their house into a home. From designing custom furniture, crafting specialty woodworking projects to constructing your kitchen or exquisite bathroom; the quality of my work speaks for itself. We pride ourselves in offering the highest standard in workmanship and value.  
​

Our Lastest Breakthough:


As the company grew, Warren added a partner,Kelsey Vowel.  We have started designing a new line of natural wood products that combines her of passion working with children & mine with wood working. We are now starting to create wood toys for children.

Our Team